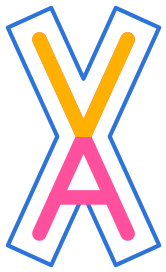 2nd Workshop on
Visualization for AI Explainability
October 21, 2019 at IEEE VIS in Vancouver, Canada
The role of visualization in artificial intelligence (AI) gained significant attention in recent years. With the growing complexity of AI models, the critical need for understanding their inner-workings has increased. Visualization is potentially a powerful technique to fill such a critical need.
The goal of this workshop is to initiate a call for "explainables" / "explorables" that explain how AI techniques work using visualization. We believe the VIS community can leverage their expertise in creating visual narratives to bring new insight into the often obfuscated complexity of AI systems.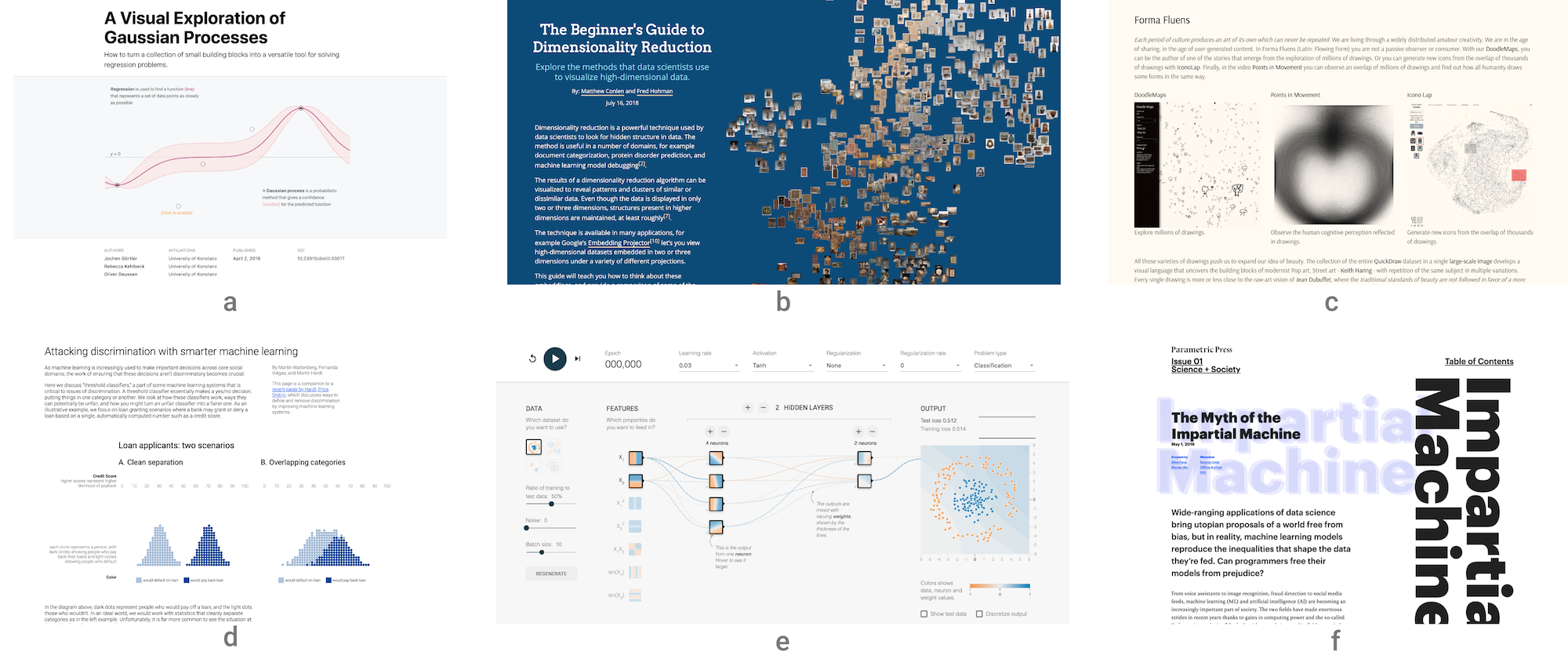 Important Dates

July 24, 2019 Extension: July 31, 2019, anywhere: Explainables Submission
August 9, 2019 Extension: August 23, 2019: Author Notification
September 6, 2019: Camera-ready Copy for Accepted Submissions
September 20, 2019: VIS Early Bird Registration Ends
October 21 -- Workshop in Vancouver at IEEE VIS 2019
    
Program Overview
2:20 -- 2:25
Welcome from the Organizers
2:25 -- 3:20
Keynote: Chris Olah (OpenAI)
Zoom in: Features and Circuits as the Basic Unit of Neural Networks
Some of the most important transitions in science have involved a new visualization causing research to "zoom in" to a new level granularity. The microscope opened up cellular biology. Crystallography (among other methods) enabled the molecular revolution, where biology began characterizing and understanding specific proteins and genetic circuits. Is deep learning on the verge of a similar transition? Visualization techniques are beginning to reveal a rich world of interacting features inside neural networks. What happens if we take it seriously as an object of study?
3:20 -- 3:50
Session I
Statistical Distances and Their Implications to GAN Training -- Max Daniels
What if we Reduce the Memory of an Artificial Doom Player? -- Theo Jaunet, Romain Vuillemot, and Christian Wolf
Interactive Feature Visualization in the Browser -- Stefan Sietzen and Manuela Waldner
Demystifying Artificial Intelligence with Siemens AI Explainables -- Daniela Oelke, Henning Reich, Andreas Stoffel, Christian Rohrdantz, Johannes Häußler, Victor Balanica, and Cecilia Bruhn
3:50 -- 4:10
Coffee Break
4:10 -- 4:40
Session II
Analyzing the Design Space for Visualizing Neural Attention in Text Classification -- Denis Parra, Hernan Valdivieso, Andres Carvallo, Gabriel Rada, Katrien Verbert, and Tobias Schreck
Deconstructing BERT: Visualizing the Inner Workings of Attention -- Jesse Vig
Remembrances of States Past -- Kris Sankaran
4:40 -- 5:15
Session III
Selecting the right tool for the job: a comparison of visualization algorithms -- Daniel Burkhardt, Scott Gigante, and Smita Krishnaswamy
A Visual Introduction to Graphical Data Representations -- Shawn Farris
Visual Explanations for Gradient Boosting Models -- Matthew Britton
Tests, Memory, and Artificial Intelligence: How Can We Know What People Know? -- Noah Cowit, Catherine Yeh, and Iris Howley
5:15 -- 5:35
Moderated Panel Discussion: Slido link
5:35 -- 5:40
Best submission ceremony
8:00 -- ...
VISxAI Eastcoast party: location here
Call for Participation
Explainable submissions (e.g., interactive articles, markup, and notebooks) are the core element of the workshop, as this workshop aims to be a platform for explanatory visualizations focusing on AI techniques.
Authors have the freedom to use whatever templates and formats they like. However, the narrative has to be visual and interactive, and walk readers through a keen understanding on the ML technique or application. Authors may wish to write a Distill-style blog post (format), interactive Idyll markup, or a Jupyter or Observable notebook that integrates code, text, and visualization to tell the story.
Here are a few examples of visual explanations of AI methods in these types of formats:
While these examples are informative and excellent, we hope the Visualization & ML community will think about ways to creatively expand on such foundational work to explain AI methods using novel interactions and visualizations often present at IEEE VIS. Please contact us, if you want to submit a original work in another format. Email: orga.visxai at gmail.com.
Note: We also accept more traditional papers that accompany an explainable. Be aware that we require that the explainable must stand on its own. The reviewers will evaluate the explainable (and might chose to ignore the paper).
Last year, the best works were invited to submit their extended work to the online publishing platform distill.pub to generate a cite-able publication for authors. See https://distill.pub/2019/visual-exploration-gaussian-processes/.
Hall of Fame
Each year we award one Best Submission and two Honorable Mentions.
Congrats to our winners!
VISxAI 2018
SUBMISSION CLOSED
Organizers
(alphabetic)
Adam Perer - Carnegie Mellon University
Duen Horng (Polo) Chau - Georgia Tech
Fernanda Viégas - Google Brain
Fred Hohman - Georgia Tech
Hendrik Strobelt - MIT-IBM Watson AI Lab
Mennatallah El-Assady - University of Konstanz

Program Committee
Adam Perer
Arjun Srinivasan
Arvind Satyanarayan
Christian Bors
Duen Horng Chau
Dustin Arendt
Dylan Cashman
Emily Wall
Fernanda Viegas
Fred Hohman
Hendrik Strobelt
Iris Howley
Jaegul Choo
Jürgen Bernard
Lana El Sanyoura
Mennatallah El-Assady
Nan Cao
Rita Borgo
Sebastian Gehrmann
Tommy Dang
Yang Wang