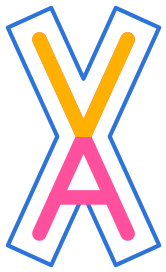 Workshop on
Visualization for AI Explainability
October 22, 2018 at IEEE VIS in Berlin, Germany
PROGRAM IS ONLINE. CLICK HERE !!!
The role of visualization in artificial intelligence (AI) gained significant attention in recent years. With the growing complexity of AI models, the critical need for understanding their inner-workings has increased. Visualization is potentially a powerful technique to fill such a critical need.
The goal of this workshop is to initiate a call for "explainables" that explain how AI techniques work using visualizations. We believe the VIS community can leverage their expertise in creating visual narratives to bring new insight into the often obfuscated complexity of AI systems.
Important Dates

        October 22 -- Workshop in Berlin at IEEE VIS 2018
    
Call for Participation
SUBMISSION CLOSED
To make our work more accessible to the general audience, we are soliciting submissions in a novel format: blog-style posts and jupyter-like notebooks. In addition we also accept position papers in a more traditional form. Please contact us, if you want to submit a original work in another format. Email: orga.visxai at gmail.com
Explainables (Blogs, Markup, and Notebooks)
Explainable submissions are the core element of the workshop, as this workshop aims to be a platform for explanatory visualizations focusing on AI techniques.
Authors have the freedom to use whatever templates and formats they like. However, the narrative should be visual and interactive, and walk readers through a keen understanding on the ML technique or application. Authors may wish to write a Distill-style blog post (format), interactive Idyll markup, or a Jupyter or Observable notebook that integrates codes, visualizations to tell the story.
Here are a few examples of visual explanations of AI methods in these types of formats:
While these examples are informative and excellent, we hope the visualization community will think about ways to creatively expand on such foundational work to explain AI methods using novel interactions and visualizations often present at IEEE VIS. Please contact us, if you want to submit a original work in another format. Email: orga.visxai at gmail.com
The best works will be invited to submit their extended work to the online publishing platform distill.pub to generate a cite-able publication for authors.
Position Papers
We will also accept position papers about impact and role of explainables for VIS in AI. Submissions should be no more than 6 pages long and formatted according to the VGTC formatting guidelines. Some good example of a position papers (not all for AI) can be found here:
SUBMISSION CLOSED
Organizers
(alphabetic)
Mennatallah El-Assady - University of Konstanz
Duen Horng (Polo) Chau - Georgia Tech
Adam Perer - Carnegie Mellon University
Hendrik Strobelt - IBM Research, MIT-IBM Watson AI Lab
Fernanda Viégas - Google Brain
Program Committee
Adam Perer
Alexander Rush
Arvind Satyanarayan
Brady Redfearn
Carlos Scheidegger
Jaegul Choo
Christian Bors
Christopher Collins
David Bau
Duen Horng (Polo) Chau
Dustin Arendt
Dylan Cashman
Lana El Sanyoura
Fernanda Viégas
Fred Hohman
Hendrik Strobelt
Iris Howley
Juergen Bernard
Kanit Wongsuphasawat
Martin Wattenberg
Matthew Conlen
Mennatallah El-Assady
Minsuk Kahng
Rita Borgo
Sebastian Gehrmann
Tommy Dang
Yamini Bansal
Yang Wang