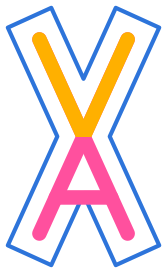 5th Workshop on
Visualization for AI Explainability
October 16th or 17th, 2022 at IEEE VIS in Oklahoma City, Oklahoma
The role of visualization in artificial intelligence (AI) gained significant attention in recent years. With the growing complexity of AI models, the critical need for understanding their inner-workings has increased. Visualization is potentially a powerful technique to fill such a critical need.
The goal of this workshop is to initiate a call for "explainables" / "explorables" that explain how AI techniques work using visualization. We believe the VIS community can leverage their expertise in creating visual narratives to bring new insight into the often obfuscated complexity of AI systems.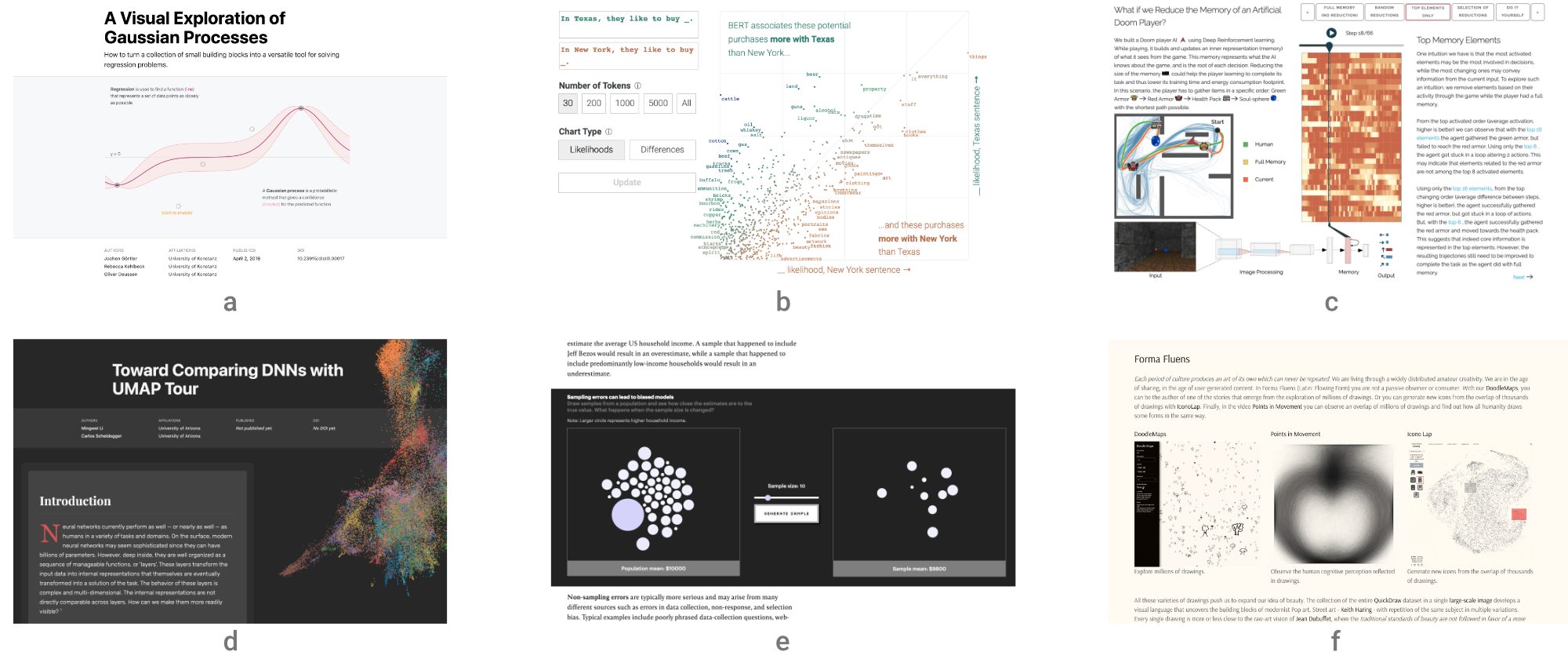 Important Dates
Note: Dates are approximate and will be finalized soon. Also, dates could be revised due to the ongoing COVID-19 outbreak.

July 22, 2022, anywhere: Explainables Submission
August 22, 2022: Author Notification
October 16th or 17th, 2022 -- Workshop in Oklahoma City at IEEE VIS 2022
    
Call for Participation
Explainable submissions (e.g., interactive articles, markup, and notebooks) are the core element of the workshop, as this workshop aims to be a platform for explanatory visualizations focusing on AI techniques.
Authors have the freedom to use whatever templates and formats they like. However, the narrative has to be visual and interactive, and walk readers through a keen understanding on the ML technique or application. Authors may wish to write a Distill-style blog post (format), interactive Idyll markup, or a Jupyter or Observable notebook that integrates code, text, and visualization to tell the story.
Here are a few examples of visual explanations of AI methods in these types of formats:
While these examples are informative and excellent, we hope the Visualization & ML community will think about ways to creatively expand on such foundational work to explain AI methods using novel interactions and visualizations often present at IEEE VIS. Please contact us, if you want to submit a original work in another format. Email: orga (at) visxai.io.
Note: We also accept more traditional papers that accompany an explainable. Be aware that we require that the explainable must stand on its own. The reviewers will evaluate the explainable (and might chose to ignore the paper).
In previous years, the best works were invited to submit their extended work to the online publishing platform distill.pub to generate a cite-able publication for authors. See https://distill.pub/2019/visual-exploration-gaussian-processes/.
Hall of Fame
Each year we award Best Submissions and Honorable Mentions.
Congrats to our winners!
VISxAI 2021
VISxAI 2020
VISxAI 2019
VISxAI 2018
Organizers
(alphabetic)
Adam Perer - Carnegie Mellon University
Angie Boggust - Massachusetts Institute of Technology
Fred Hohman - Apple
Hendrik Strobelt - MIT-IBM Watson AI Lab
Mennatallah El-Assady - ETH AI Center
Zijie Jay Wang - Georgia Tech

Steering Committee
Duen Horng (Polo) Chau - Georgia Tech
Fernanda Viégas - Google Brain

Program Committee
Coming soon.